XV PIKS Congress -10-11.10.2017, Józefów near Warsaw
The 15th PIKS Congress will  traditionally take place at Holiday Inn Hotel in Jozefow near Warsaw. The event will begin on October 10, 2017 at 11 am. This year's edition of the Congress will be a direct continuation of the subject that was raised last year and will concern the expansion of Polish construction companies to the German and Scandinavian markets.
During the Congress, two discussion panels will be held attended by representatives of member companies of Polish Chamber of Steel Constructors. The speech of Dariusz Rosati, Minister of Foreign Affairs in 1995-1997, Member of the Polish Parliament and Member of the European Parliament will be the closing speech of the first part of the Congress.
In the evening there will be a ceremonial gala on which Certificates of Producer and Co-Producer of Steel Structures will be granted and extended. The results of the competition "Steel Construction – Implementation of the Year" will be albo announced.
Below we present an interactive Congress program that will open with a click: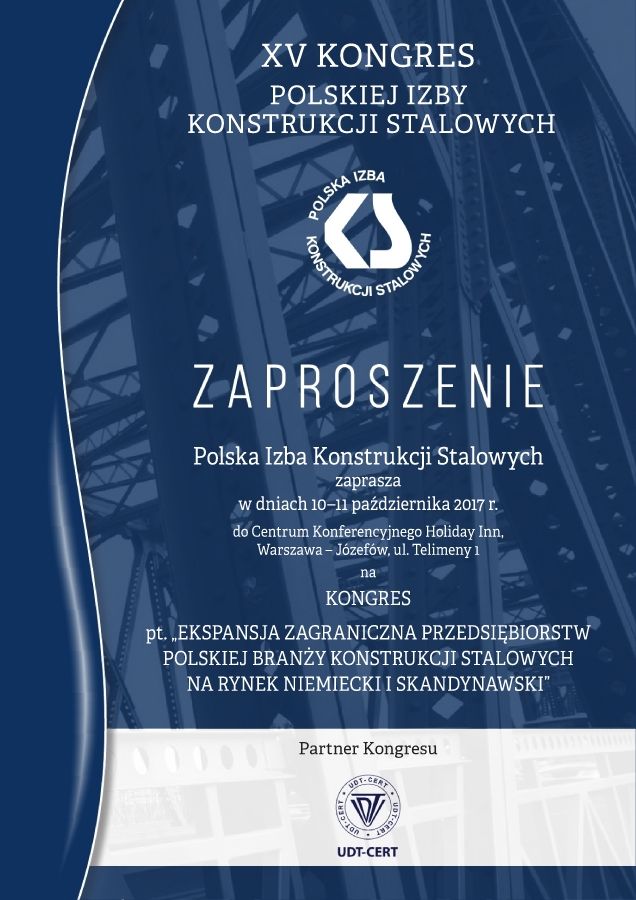 We invite you to participate in the Congress!