26th General Meeting of Polish Chamber of Steelwork
On June 23rd, 2021, the XXVI Annual General Meeting of Polish Chamber of Steelwork took place at the Windsor Hotel in Zegrze. During the meeting, the report on the Chamber's activities in 2020 was approved, and new members of the PIKS Council were elected. The day before, on June 22nd, there was an integration meeting at the grill.
The meeting was started by the President of the Chamber, Zbigniew Barłóg (METALBARK sp. z o.o. sp.k.). One of the first points of the meeting was the solemn farewell to the long-term General Director of PIKS,  Mr. Karol Heidrich, who has retired this year. The letter of thanks was first read by Zbigniew Barłóg, then, a few words about his rich professional career, lasting less than 60 years, were told by Tadeusz Rybak (President of the Management Board of MOSTOSTAL PUŁAWY S.A.), a longtime associate and friend of Karol Heidrich. The cooperation with the Director was also mentioned by representatives of other PIKS member companies: Andrzej Sajnaga (President of the Management Board of ASMET sp. z o.o sp.k.), Stanisław Słysz (STACO POLSKA sp. z o.o.), Zbigniew Ładziński (Ładziński Zakłady Metalowe), Dariusz Muślewski and Violetta Pastwa (Międzynarodowe Targi Poznańskie) and Joanna Marcjan (Targi Kielce S.A.).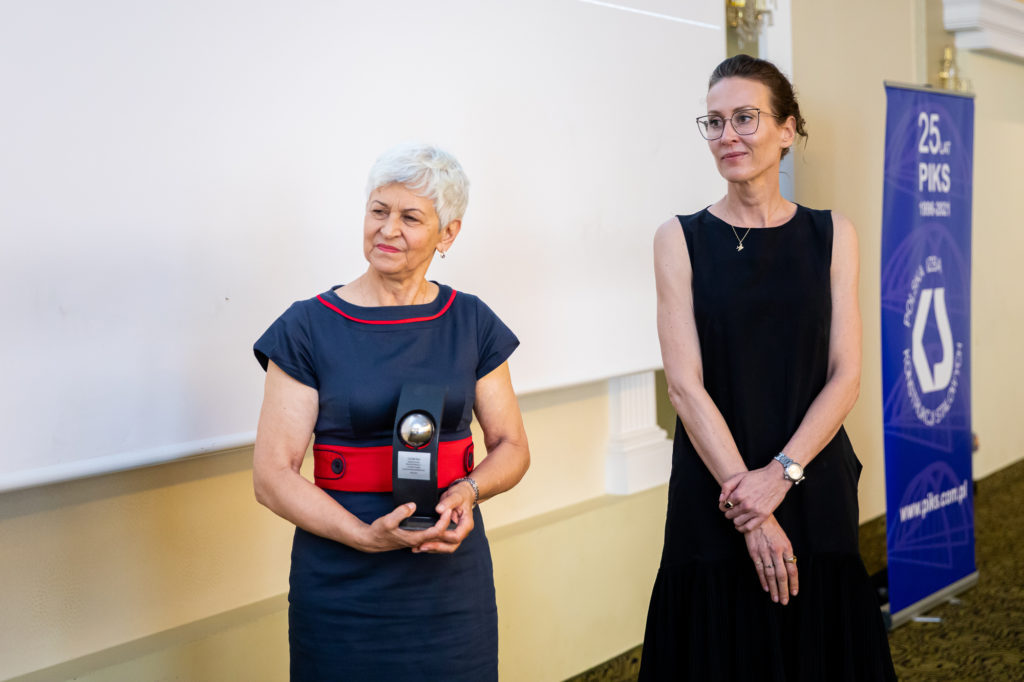 Wishes and congratulations were received on behalf of Karol Heidrich by: wife (Elżbieta Heidrich) and daughter (Agnieszka Heidrich). They also extended thanks and greetings to all those were present.
Then, the General Meeting was held, during which new members of the Chamber Council were elected, the Chamber's financial statements for the previous year were approved, as well as important chamber matters concerning the upcoming events organized by PIKS were discussed.